In this new article we are talking about have you can get seen on Google and how you can make your website stand out from the crowd.
Let's get started!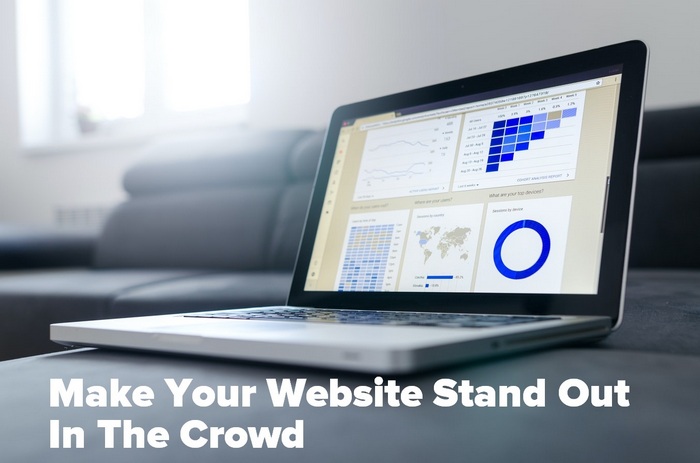 Make Your Website Stand Out In The Crowd
As we all know, the Internet is replete with websites today as more and more companies are taking the digital route to enhance revenues.
The competition is huge, and everyone is fighting to get the users' attention.
Many business owners think a well-chalked search engine optimization or SEO strategy is enough to make their website stand out on Google and attract traffic.
But, it's the user-friendly design and mobile responsiveness of your website which is going to transform the visitors into customers.
So how can you make sure that your website STAND OUT in the crowd and stands out on Google?
Let's look at some simple ways to stand out. But, before we do remember it is important to know your customers before you implement any new features or changes to your website's design.
Who are your customers? What do they want?
Nowadays, many businesses use website traffic software to optimize their websites' performance through analytics and tracking.  
It helps them to understand how the users are interacting with your content.
It primarily focuses on two things.
Firstly, it tells how your website is performing, and secondly, it provides insightful data about your potential customers.
This data is extremely crucial for making future marketing strategies and designing your B2B approach for providing the customers exactly what they want.
Software with advanced analytics helps in:
Knowing the location of the traffic using the users' IP address
Getting an idea about the engagement and behavior on the digital platform
Knowing the reasons why your customers are visiting your website
Analyzing the instances where you are losing the customers, or the traffic is not being converted into revenues
Assessing how the elements in your websites and the SEO strategies are performing to increase your organization's visibility
Once you know who your customers are, you can easily make the most of the following tips to make your website unique.
6 Ways To Make Your Website Stand Out From The Crowd
Represent Yourself in an Authentic Way:
Give your brand a FACE. Don't end up being just another business name.
The customers want to know your business stories, your values, and your ethics. And these things should be represented well through your website.
The overall design and creative elements should match the theme of your business.
Besides, you can opt for out-of-the-box ideas such as sharing the experiences of your employees.
You can even have a dedicated employee corner where they can share their extracurricular activities, favorite songs, books, and others.
These human angles help to connect quickly with the customers.
They start believing that your employees are unique, and so is your brand.
Experiment with the Content:
If the content on your site is generic and boring, then you could be losing customers.
So, it's advised to make use of every form of content possible.
Incorporate images, videos, and other interactive elements in your content. For articles and blogs, you can use charts, tables, and graphs.
Primarily experimenting with the content format gives you three benefits:
It creates a better impact on the customers' minds quickly.
Improves your visibility as Google and other search engines rank the pages with pictures, videos, and other graphical representations higher.
Some types of content can help to reach people with reading difficulties
For example, you can make a product video and upload it on your website.
The customers will get a more real-like experience while watching that, and they will find the representation more authentic. Also, you can upload a video made on the manufacturing process of a particular product.
All these elements help the potential customers to connect with your brand on a personal level.
Your Website Should Look Fresh and Up-to-date:
Outdated information and an aged look make your website look boring.
The customers will stop visiting your page if it is not updated regularly with fresh content and new ranges of products or services.
It may not be possible to introduce new services for any company but in regular intervals, you can highlight any changes you are bringing in or share a future roadmap of what is coming for visitors to look forward to.
Your website should be aesthetically pleasing to catch the customers' fancy.
Easy Navigation is a Must:
Can your customers move from one page to another easily within your website?
If not, there is a problem with the navigation.
If you make them wait longer while they are browsing through the pages or checking out, you are bound to lose them.
The delay or complications in navigation will cost you HUGE as they will simply move to any competitor site. 
Leave adequate white space on each page
Use easy to read fonts
Incorporate only the elements which are necessary and place those in an organized manner on any page
Make sure that the pages load quickly
Responsive Design:
Well, you must know that most of us today browse websites and conduct our online activities using a mobile.
So, if you want to be omnipresent or boost your visibility, getting a responsive design is imperative.
If your website is not mobile-friendly, your revenues are surely going to get affected.
Make Your Website Resourceful:
As they say, it's all about knowing your customers' pain points and answering those well.
It's okay to promote your products or services on your website. But, it's important to help your customers find solutions to their problems and questions.
The best way to make your website resourceful is to strike the perfect balance between the promotional and educational content of your website.
Ideally, around eighty percent of the content on your website should be educational, and the remaining 20 percent should be promotional.
Of course, this is not always possible.
An e-commerce web store is always primarily going to be product-based, but what if you start a blog for your store and implement how-to guides and reviews.
Quickly the content is rebalanced and this is undoubtedly one of the best ways for a site to stand out on Google.
In a nutshell, the design of your website should be able to highlight the unique selling proposition of your brand.
It is also a good idea to keep an eye on your competitor's websites.
If you know what your competitors are doing you have insight on how you can adapt to make your website a cut above the rest.
If a competitor is doing well you can use their success to help you generate more traffic.
And finally, make strong and true promises about what your products or services offered to make your website STAND OUT from the rest.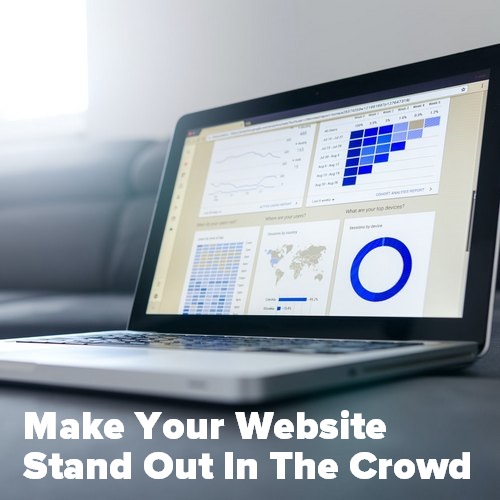 Now it is over to you.
Does your site struggle to stand out on Google?
Have you implemented any of our tips that we have highlighted?
Let us know in the comments below!
Regards Dexter
TAKE CONTROL OF THE ADS YOU ARE SEEING!

Your every move is being tracked when you are online and the data that you generate is being sold to advertisers who then bombard you with their ads.

You can now control your data and be rewarded with GENER8
Take control of the ADS you are seeing with GENER8 and be rewarded - SHARE THE MESSAGE
Click To Tweet
Summary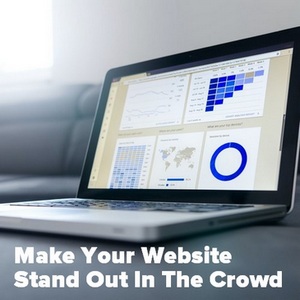 Article Name
Make Your Website Stand Out From The Crowd - My 6 Best 6 Tips
Description
In this new article we are talking about have you can get seen on Google and how you can make your website stand out from the crowd.
Author
Publisher Name
Publisher Logo