In this new article, we are touching base with the best social media gaming sites.
We drill down on the best gaming networks and online gaming communities where you can share views and opinions on the latest games.
Let's get started.
What Are The Best Social Media Gaming Sites
So let's kick off our list of the best social sites for gamers with:
Reddit
Reddit is a great social network for gamers but it is more than just a place for gaming discussions. Every topic can be discussed on Reddit from politics, tech, music, TV and more. Whatever you are interested in Reddit has a subreddit (group) that caters to your needs.
There are some fantastic subreddit for gamers.
Here are just a few of the very popular ones:
The examples above show that Reddit is alive with gaming fans and has some great gaming subreddits that are gaming socials in their own right.
Pros

Gamers love Reddit
Great place to share ideas, ask questions, offer tips and advice

Cons

Some of the subreddits are huge, possibly too big and you can get lost in the crowd so look for the smaller niche subreddits where you can become heard.
In this new article, we are touching base with the best social media gaming sites
Click To Tweet
Facebook
We all know Facebook. 
According to our friends at Statista there are now over 2.7 billion monthly active users as of the second quarter of 2020 making Facebook the biggest social.
Gaming brands use Facebook to engage their audiences keeping them up to date with the latest game news, competitions and more while gaming fans can chat and engage in the many fan-based gaming communities and pages.
Pros

Gaming communities
Official brand pages
Official game pages
Videos, images, and content

Cons

If you are interested in creating your own pages and groups then groups would be the way to go as pages are really a pay to play area meaning that you have to pay to get any real rules. Facebook groups, on the other hand, rely on people opting into groups the good news is if the content is good and visitors engage then they will see any updates made and you don't tend to opt-in and never return.
Quora 
Quora have some pretty cool spaces where gamers can ask questions, share the latest news and connect with like-minded individuals. But you do need to be careful with Quora. Quora has something called the Partner Program where members ask questions and get paid for the engagement those questions receive based on the ad views/impressions. Quora Spaces can also be monetized.
The problem is that members are making spaces just to make money. Some members have hundreds of spaces that they have no real interest in and all they want to do is to encourage members in to help them make money. They also like to spam their Partner Program questions into all the spaces they make.
My point is you just need to be careful where you spend your time. Make sure that any space you become active in is owned by someone genuinely interested in gaming. Better still just make your own gaming space, gaming network, monetize it and maybe you can buy the next update on your favourite game.
Pros

Great site to connect with gamers. You can ask questions, answer them, share tips and tricks, share content that you find and more. And if you make your own Gamers Network you can even monetize it. All for free.

Cons

The revenue model is abused by some members. They like to ask idiotic questions that just about anyone can answer and they make spaces to spam to so just make sure that any space you join is genuine and authentic and not just an exercise in making someone else money
Twitch
Twitch is the Internet's biggest live streaming platform. And gamers love it. 
According to our friends at Brand 24 Twitch is watched more than Netflix, HBO Go, Hulu and ESPN altogether. 
72% of all hours spent watching live streams on the internet is now watched via Twitch. 
Gamers use Twitch to live record their gameplays, broadcast tournaments and engage with the audience via chat. This offers gaming fans the ability to interact with each other and the broadcasters as well. Twitch offers a modern virtual return to visiting the arcades.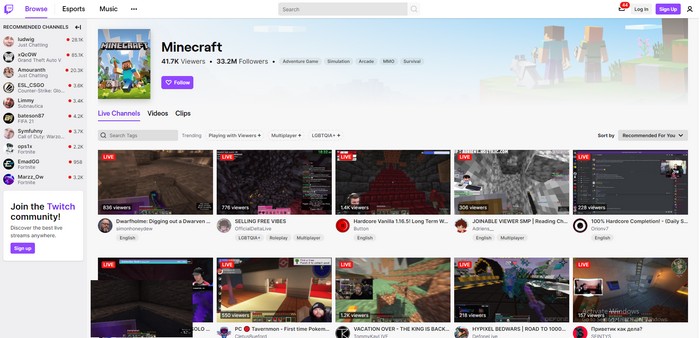 Pros
There are a lot of gamers of Twitch.
You can chat and engage and meet new gamers.
If you set up your own channel and start streaming it can easily be monetized.
Cons
Challenging to get noticed.
Twitch reportedly has a pretty poor moderation system in place.
Trolls a plenty.
Discord
Discord offers free to use and offers VoIP, text, and video chat servers, along with unique features for gamers like Twitch integration, and can be integrated into Xbox accounts and also unofficially into Playstation accounts, they are not tied down to brand any of console making it very appealing to gamers from all platforms.
Just like Reddit, Discord is an online community platform and big news in the world of online gaming.
Discord is known in app stores as "Chat for Gamers," 
Pros
Discord is free to use.
A vast number of gaming channels.
Screen sharing.
Cons
Basic video chat.
User limits on channels.
Trolls.
Discord uses a fair amount of RAM.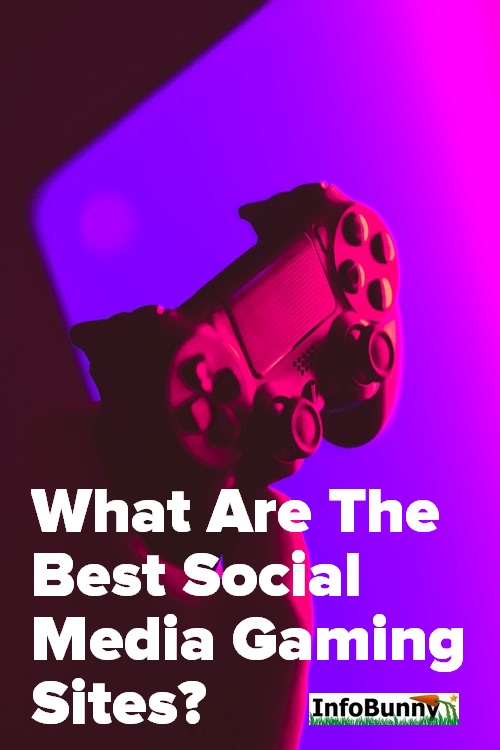 Now it is over to you.
Do you use social media gaming sites and communities?
Do you have any experience using Discord or Reddit, or perhaps you have your own Network on a different platform?
Let us know in the comments section below by leaving a comment and we will be sure to follow up with you.
Regards Dexter
Summary
Article Name
What Are The Best Social Media Gaming Sites And Gaming Communities?
Description
What are the best social media gaming sites? We drill down on the best gaming networks and online gaming communities where you can share..
Author
Publisher Name
Publisher Logo