In this article, we show you how to split WordPress posts into multiple pages.
Let's get started!
We have always been led to believe that long-form content was the way to go when blogging.
Now there appears to be some growing feeling that long-form content for SEO is losing its importance.
This sentiment does seem to stand up when you consider that Google likes to now show answer snippets in the search results showing us that Google also likes short, concise, to-the-point content as much as long-form.
Long-form content no doubt is incredibly important when blogging but perhaps we now also have the opportunity to break up and splitting  some of our overly long posts into multiple pages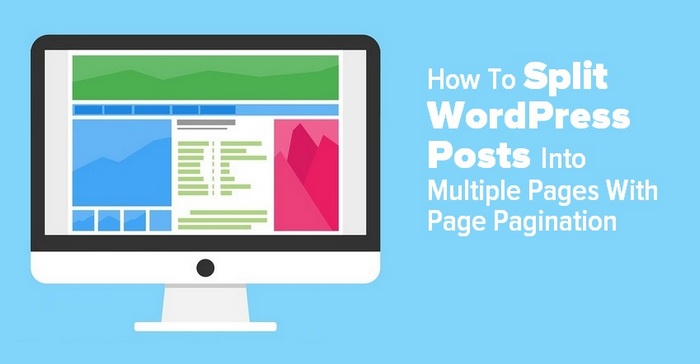 Reasons To Split WordPress Posts Into Multiple Pages
Setting up post pagination improves the readability of your content.
You can easily break long posts into different sections and click-through to them as multiple pages.
This allows your visitors to digest your content without getting overwhelmed by a great wall of text
Depending on the quality of your content, splitting content into multiple pages would increase your page views and if you run ads this will boost your site revenues.
It is also not beyond the realm of possibility that incorporating pagination could result in a single post ranking better on the SERPs because of the improved user experience and possibly multiple pages could rank as answer snippets.
How To split WordPress Posts Into Multiple Pages
There are two easy options for incorporating pagination in your posts.
Post pagination using the "Page Break" block within the WordPress Gutenberg page builder. If you use the Classic Editor you can add a "Page Break" as code within the post Html.
Post pagination using a plugin.
Post pagination using the "Page Break" block
Here is how to split long WordPress posts using the "Page Break" block option in Gutenberg.
Create a new post or page or select one that you want to edit 
Click on Block Editor and load your page
Click on the + button to add a new block
Scroll down the blocks menu to page break and add your break where you want it to split the content
Repeat for as many pages you want to create
Preview and if happy save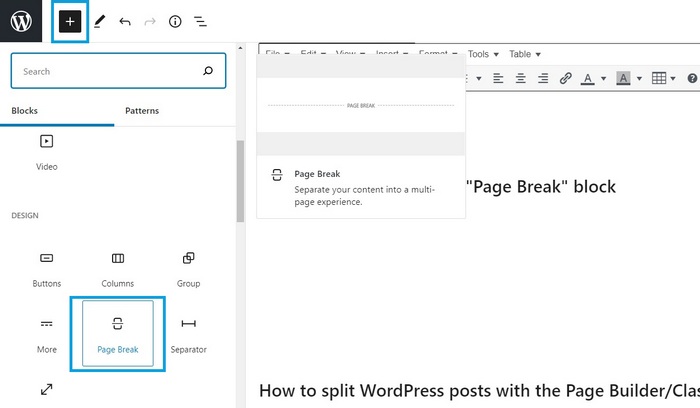 Post pagination using the Classic Editor
Not everyone likes the Gutenberg page builder experience, many WordPress users tend to still use the classic editor.
Here is how you incorporate post/page pagination using the classic editor.
Go to the Classic Editor on any page or post
Click on Insert
Select Page Break on the pull-down menu
Add to your page/post
Preview and save if you are happy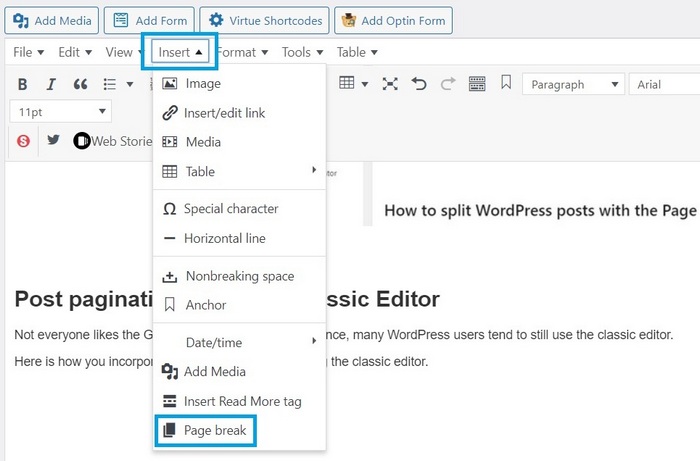 Alternatively, you can go to Text view to view the Html code and then just add in the <!––nextpage––> tag where you want to split the page.
Then just preview and save if you are happy and you will see the post pagination at the very bottom of the page.
It will look something like this:

Splitting WordPress Posts into Multiple Pages Using a Plugin
If you don't want to go back and edit your posts you can opt instead to use a plugin to break lengthy content into multiple pages.
The benefit of using a plugin is that it will automatically paginate all posts when they meet certain criteria that you set up in the settings.
Let's take a look at Automatically Paginate Posts (no affiliation)
Automatically Paginate Posts is the best free option that we have found, if you use a different plugin to split posts that you think is a better option then let us know in the comments and we may well add it into this post
Go to Plugins in your WordPress dashboard and click on Add New 
Type in Automatically Paginate Posts into the search box
Install the plugin and click Activate
Go to Settings and then Reading and go to the Automatically Paginate Posts section
Select the post types to split and select if you want to split posts by the number of pages or by the number of words per page
Save the changes and you are done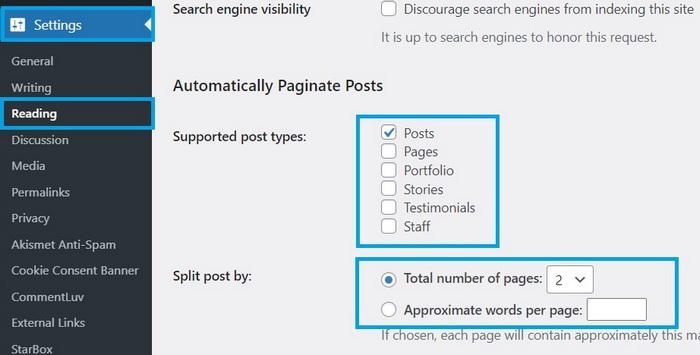 Join the conversation - We are talking page pagination and if it is a good idea to split long WordPress posts into multiple pages.
Click To Tweet
How To Split WordPress Posts Into Multiple Pages – Takeaways
Both methods for splitting long posts have merit but for me, the best pagination method is to add in the page break block or the "page break" on the pull-down menu on the Classic Editor.
If however, you have a whole stack of posts that you want to split then maybe doing this operation in bulk via a plugin is a better option though I suspect you would probably end up doing some editing of posts because the breaks would not always be in areas that would make sense.
Plus it is always a good idea to limit the number of plugins that we add to our sites so as not to slow the site load and keep the UX as good as possible.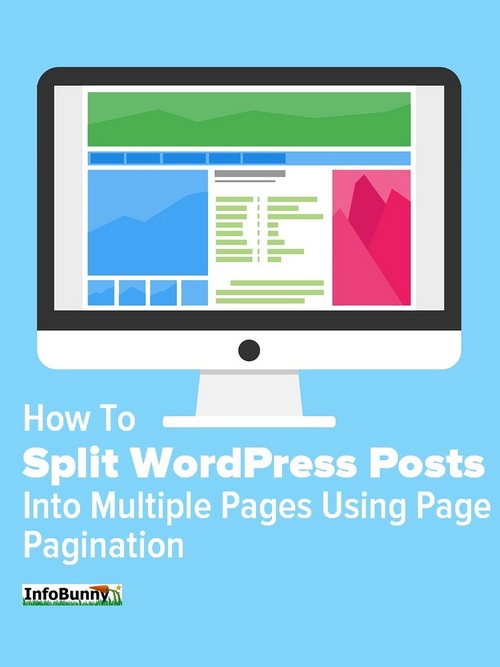 That's all for now!
So do you agree that long-form content is not as important as it used to be and that we should consider splitting overly long posts?
Do you consider that there would be SEO and duplicate content issues by doing this?
Let us know your thoughts in the comments section below.
Regards Dexter
Summary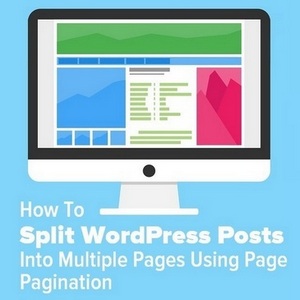 Article Name
How To Split WordPress Posts Into Multiple Pages With Page Pagination
Description
In this article, we show you how to split WordPress posts into multiple pages using the page break option or by using a plugin.
Author
Publisher Name
Publisher Logo