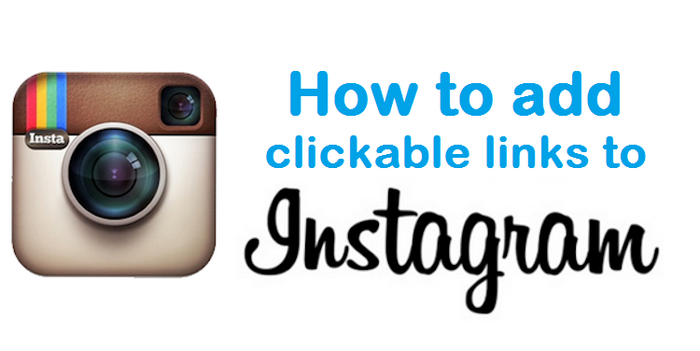 So the question, "How do I add clickable links on Instagram?"
One of the limitations of marketing on Instagram is the absence of clickable links in posts. You are allowed to add one clickable link to your bio page along with 150 character description but you cannot add clickable links into Instagram posts and unfortunately,  I can't change that, but I can show you a great Instagram trick and work around that is the next best thing to clickable links on Instagram.
Before I show you how this Instagram clickable links trick works, it is good to note a few other things that will help your click-through rate to your site or opportunity.
3 Instagram Tips To Get Followers To Click Your Profile Link
Make sure that you add your opportunity or site link to your bio page as well as a 150 character description. If you are a blogger a very good strategy would be to use a customised Bitly link that you can swap in and out as your site updates with new content to highlight the changes, you can also then take advantage of Bitly's analytics tools to track how you are doing.
Add a text hyperlink to your images. Simply edit your pics and add a link to the pic in text form that viewers can then copy into the address bar
Refer your Instagram followers to your bio/profile link with a call to action like, "for more information on this opportunity click the link on our bio" 
How To Add Clickable Links On Instagram – A Very Cool Instagram Trick To Get More Clicks To Your Site Or Opportunity
To add clickable links on Instagram you need create a second Instagram account under a new email. Think of this new account as a capture page or a splash page. 
The username you use for the second account becomes the clickable link because usernames are clickable 😉
Related Article – SEO Guide – My Simple Guide To Search Engine Optimization
Here is an example of how it works
I am currently promoting The8App and so have created a second Instagram Account with the username @HowTo8App. On this page, I have added some information about The8App with a link to my Getting To Know The8App page on HowTo8App
Usernames on Instagram posts are clickable so when I make a post on my main Dexterroona Instagram account to promote The8App all I have to do is write a call to action and add the second profile username into the post and it is a clickable link to the second account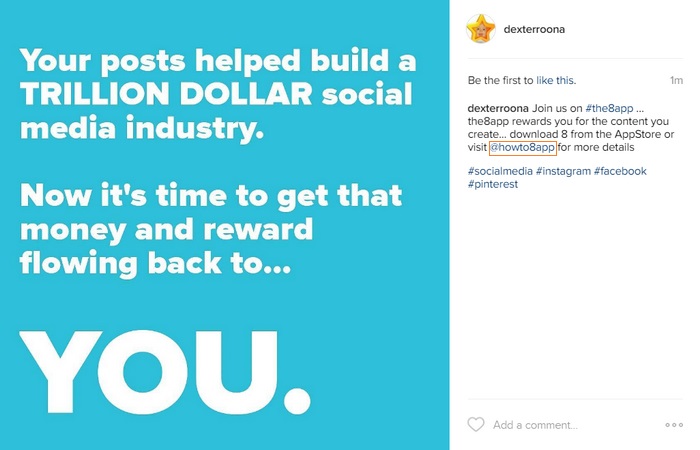 Take a look at the screen capture above. I have created a graphic about how all social media users have helped build a Trillion Dollar Social Media industry that only a few companies benefit from.And how the members of these sites should be rewarded for the content that they produce. Then in the post text, I have added a call to action to join us on The8App. Then added the second profile username (the clickable Instagram link) that clicks through to the HowTo8App Instagram page. tHIS then links through to my HowTo8App site where you can find out everything you need to know about the incredible 8App as shown in the screen capture below.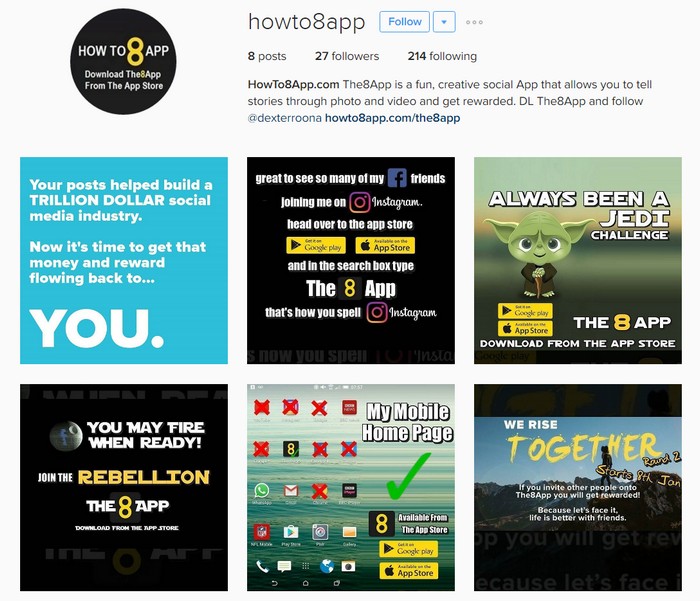 So that is how you make clickable links on Instagram.
Let me know what you think you can share and comment below 😉
Tweet This Tsu Social has closed down, Vine is following. Build your Social Brand with The8App and MAKE 8 YOUR NEW HOME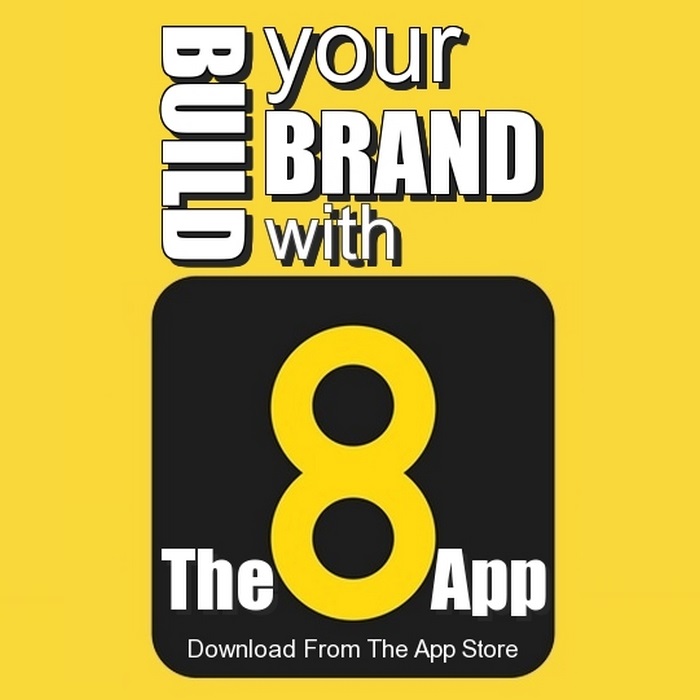 Related articles across the web
Summary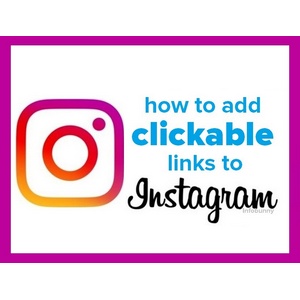 Article Name
How to add clickable links on Instagram with this simple trick
Description
You cannot add clickable links to Instagram but I have a great Instagram trick and work around that is the next best thing to clickable links on Instagram.
Author
Publisher Name
Publisher Logo