In this new article, we are discussing marketing methods for home-based businesses and offer you 11 simple tips to get started.
We will be covering:
Setting your boundaries and devising a plan.
The importance of getting listed in online business directories.
Reeling in the power of social media.
Using influencers.
And so much more…
Let's get started!
Effortless marketing methods for home-based businesses
Working from home sure has perks.
But when it comes to running a business, you're going to need to dedicate a lot of time and effort to get it up and thriving.
In fact, it's common for many to struggle for several years before their brand gets discovered and builds up a strong clientele base.
Yeah, it's challenging to get any new business off the ground.
But don't let this stop you from living your dream.
Here are some easy and effortless ways to market your home-based brand and watch it grow.
Marketing Methods For Home-Based Businesses
1/ Set your boundaries and devise a plan
It's tempting to pool all your finances for the sake of the business.
But it's wiser to keep personal and business finances separate.
Begin by allocating a budget and identifying how much you need to earn every month to cover all expenses, such as bills, costs of running various aspects of the business, loan repayments if any, etc.
Tap into the potential of budget-planning technology and tools to automate this task.
You're ambitious and determined to take your business to the next level, so you need to take calculated risks.
But juggling all the responsibilities yourself won't help you scale.
As a matter of fact, that may even affect your business detrimentally.
As an aspiring business owner, you need to plan for growth, including the need for additional space, employees, resources, marketing budgets, etc.
2/ Get yourself listed in online business directories
You have an up and running website.
Now it's time to get yourself discovered.
An online business directory provides a list of businesses within a particular niche, location, or category.
And according to BlueCorona.com, 93% of online experiences begin with a search engine.
So you need to consider registering, especially in free listings such as Google My Business, LinkedIn Company Directory, Bing, Yelp, Yellow Book, etc.
3/ Reel in the power of social media
There are nearly 3.5 billion social media users worldwide.
Yeah, that's a pretty expansive consumer base.
So maintaining an active presence on platforms that correlates with your brand users is essential.
But to make your targeting efforts more effective, identify what platform your customers are using more prevalently.
Emarketer takes it further and breaks it down by generation: 90.4% of Millennials, 77.5% of Generation X, and 48.2% of Baby Boomers are active social media users. Additionally, use analytics tools to monitor, collect, and analyze data about your target audience.
4/ Latch onto influencers
Nielsen quotes that more than 80% of consumers trust word-of-mouth recommendations.
This is where influencers can become stars in your marketing campaign.
And as a home-based business, you want to get as much publicity as possible.
As you interact with consumers, be on the lookout for people that can help promote your brand.
Whether it's a blogger or social media personality, these individuals need to have a healthy number of followers that they actively engage with.
More importantly, an ideal influencer has the perfect qualities for a brand persona and, therefore, will be able to carry the brand image further.
Hang on, there's more good news.
80% of marketers find influencer marketing a cost-effective strategy.
According to webfx.com, on average influencers will charge the following depending on which platform you use:
Facebook influencer pricing: $25 per 1000 followers

Instagram Influencer pricing: $10 per 1000 followers

Snapchat Influencer pricing: $10 per 1000 followers

YouTube Influencer pricing: $20 per 1000 followers
5/ Connect with your audience
Customer engagement is vital for growth.
It helps promote brand identity and awareness.
By segmenting the target audience, you'll be able to connect with your customers with engaging content that resonates with them as well as promotes your brand.
In fact, when it comes to generating and scheduling content on social media platforms, consider utilizing a social media scheduler like Socialchamp.
Moreover, it can also help operate your social account more efficiently by allowing you to create engaging content on a regular basis.
This ensures that your customers are more vested in your brand.
But remember to incorporate a mix of content, such as blogs, images, memes, videos, and whatnot.
And if you have the resources and budget, consider ideas such as live streaming or audio broadcasts.
In this new article, we are discussing marketing methods for home-based businesses and offer you 11 simple tips to get started.
Click To Tweet
6/ Increase online visibility
From boosting your presence on social media to commenting on blogs related to your market to offering helpful advice on forums, you're doing everything possible to improve online visibility.
But nothing beats a free gift.
It's an instant method to generate excitement, boost interest, and drive engagement.
But besides giveaways, other easy ways to stay in the limelight include online contests and promotional offers.
These are also great for enhancing connections and relations with the consumer base.
7/ Implement a killer customer acquisition strategy
You need effective methods to drive conversions, get your brand discovered, and simultaneously gather information about potential clients.
That can be done through email marketing or influencer marketing.
Moreover, you can send regular newsletters effortlessly with the aid of online templates and automated delivery systems.
But more than anything else, you need to measure the metrics to calculate your triumph.
Remember, you can take your marketing effort offline as well.
To connect with your customer base, actively engage in events, trade shows, conferences, seminars, etc.
You can even publish ads in newspapers as well as use handouts, flyers, or business cards.
But if your budget permits, consider distributing promotional products, discount coupons, or even a free lunch.
8/ Make the most of holidays, events, and occasions
Throughout the year, people are in search of gifts, whether it's for a seasonal event or a special occasion, such as birthdays, anniversaries, graduation, etc.
But in order for your marketing strategies to be effective, you must start well ahead of time.
This gives you adequate time to reach potential customers as well as for them to get in touch with you.
9/ Partner up with another company
Reach out to businesses tangent to yours and join forces.
This way, both of you can complement each other's products or services.
But for a home-based business, this is an opportunity to tap into the potential of an existing customer base that the other business already has.
More times than not, it all comes down to trust.
It's easier to connect with prospective customers when your brand is affiliated with another that people are already interacting with.
10/ Target existing customers and build loyalty
It's a lot cheaper to increase sales to current customers than to find new ones.
Some companies state that the cost of acquiring a new customer can be almost seven times more expensive.
Moreover, studies show that the chances of converting an existing customer into a repeat customer are 60 – 70%, while the probability of turning a new prospect is just 5 – 20%.
The cost associated with repeat business is significantly lower because of the reduction in ad spend.
For a home-based business, that's a great way to remain profitable.
Moreover, it's also an ideal method to promote brand loyalty and foster stronger, more lasting relationships.
With the aid of loyalty programs and offers, you can demonstrate how much value you're providing to repeat customers.
For instance, offer discounts on birthdays and bulk buy, such as buy-2-get-1-free deals or giving a free product after every 10 purchases.
For your home-based business, this is an opportunity to increase the volume of sales without sacrificing much profit.
Moreover, you can also consider expanding your product line to boost revenue and grow sales.
11/ Hire help
Admit it, there will be areas of your business where you'll need to bring in the experts.
Instead of doing everything yourself, hire people with better capabilities than yourself who can help promote your brand.
Whether it's using SEO, web development, or social media management, build up a team of reliable, talented experts that can contribute to the growth of your business.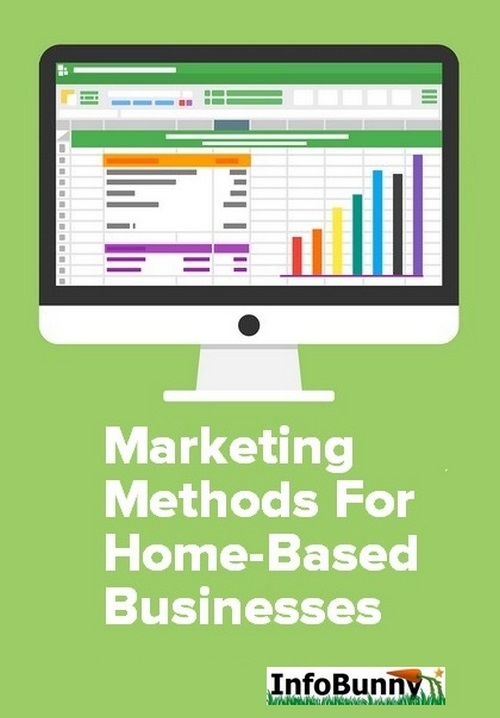 Marketing Methods For Home-Based Businesses – Takeaways
Growing a business is a continuous process that requires entrepreneurs to keep tabs on various aspects, such as reaching out to other markets and gathering feedback from your customers.
At times, it may seem overwhelming running your home-based business.
But with a proactive approach, careful planning, and the right marketing initiatives, you're sure to propel your home-based business towards steady growth.
That's all for now
Regards
Mary
So, did you find these marketing tips useful?
Let us know in the comments section below.
Are you interested in writing for Infobunny?

Check out our guest posting guidelines and then drop us a message via our Contact Form linked in the menu above.
Related Articles: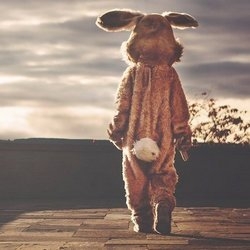 Latest posts by Mary Warner
(see all)
Summary
Article Name
Marketing Methods For Home-Based Businesses - 11 Tips To Grow Fast
Description
In this new article, we are discussing marketing methods for home-based businesses and offer you 11 simple tips to get started.
Author
Publisher Name
Publisher Logo