In this new article, we answer the question "How long should a blog post be?" giving good common sense advice so that you can make up your own mind on the perfect content length.
Let's get started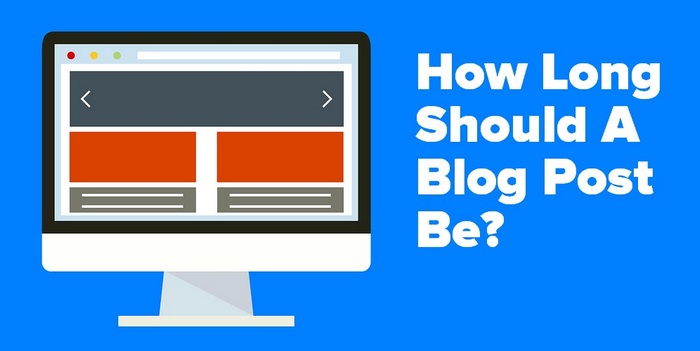 How long should a blog post be?
If you Google this question you will find articles from many SEO experts that tell you that blog posts should be around 2000 words mark for SEO optimization.
You will find other articles that tell you 1000 words is the optimal length of a blog post for SEO.
So what's the answer? 
Well, the answer is that the best content length for SEO really depends on the content type and what you are writing about.
Some posts require 2000+ words because they are big subjects that need a lot of explaining others less than 1000.
The best advice is that you should write your content to a length that feels natural.
If you get to the end and then look to add 500 more words just to hit 2000 then that is the wrong approach.
All you are doing is puffing out your content and diluting the positive aspects of your content and that is something that Google and your visitors dislike.
There is no definitive best length and you shouldn't read posts that tell you to write 2000 or 3000 and take that advice as gospel just because that content is ranking.
There is lots of content that ranks in the SERPs that is bad advice.
Unless the information you are reading is from Google I would just read it and take a common-sense approach to its validity.
Just because the content your reading ranks no1 on Google doesn't mean that the information is correct
SEO is the art of ranking your content so it's very possible to write absolute nonsense and still rank on Google. Optimizing for SEO is not just about the content there are many ranking factors that add up to give the search position.
Having a strong domain authority and quality backlinks to a site can push content forward even if it's bad content.
Remember content that you read could also be outdated.
What worked a year or so ago may have been good information when published but a lot can happen in a year.
Let's take answer snippets/featured snippets as an example
Long-form content is still seen as the best type of content.
But is Google moving away from long-form being a ranking factor?
That depends on whether the content is good or not. What we do know is that Google is taking sections of content and ranking those sections as answer snippets (featured snippets) because they are short and to the point and answer the search terms entered into search.
Answer snippets appear at the very top of the search results and also within the "People Also Ask" section as shown in this screen capture for the terms What does a snippet work?

 
Join the conversation - How long should a blog post be? Is long-form content still as important as it ever was when it comes to SEO optimizations?
Click To Tweet
As you can see in the screen capture above answer snippets are everywhere on Google and offer you a big opportunity to rank your content.
People want information quickly and they don't get their Information quickly reading through 2000 words. Instead, at best they skim the post at worst they bounce straight out.
The length of posts is just not as important as it was.
If your smart you are optimizing for answer snippets. If you can grab the answer snippet spot you jump to the top of the pile regardless of content length.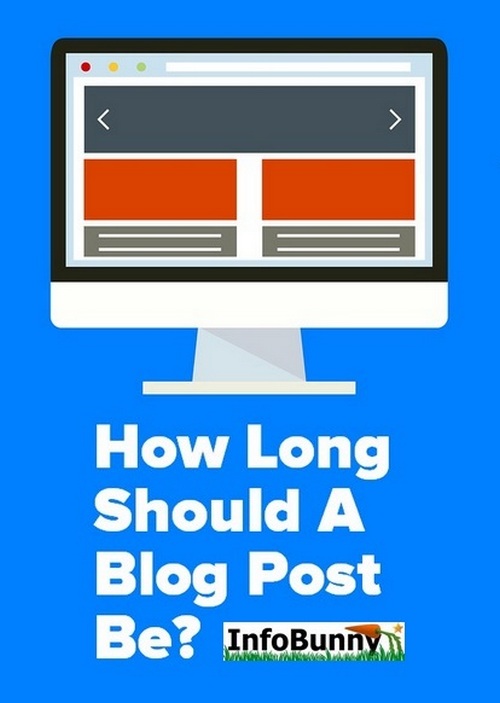 How long should blog posts be? – Takeaways
Our best advice about content length is just to write to a length that feels right. Don't puff out your posts and make them stodgy. Instead, get to the point, write in sections, and optimize those sections to appeal as answer snippets.
Writing shorter also allows you to use our Update SEO Technique where you write shorter with the intention of gradually making the content longer to appeal to Googles liking of content being updated. Sounds like a common-sense approach to me.
Searching habits are changing.
The SERPs are now totally influenced by the habits of the mobile user and they are looking to get their information fast so apply common sense to your content strategy and you will be sure to get better results.
That's all for now 
So how long do you believe blog posts should be?
Do you still advocate creating long-form content or is your blogging strategy like InfoBunnys where you like to mix it up and write long and shorter?
Do you optimize for answer snippets?
Let us know in the comments section. Don"t forget to subscribe to the comments so you are notified when we reply to you.
Regards Dexter 
Summary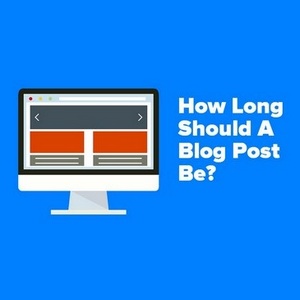 Article Name
How Long Should A Blog Post Be? - Is Long-Form Content Still Important?
Description
In this new article, we answer the question "How long should a blog post be?" giving good common sense advice so that you can make up your own mind on the perfect content length.
Author
Publisher Name
Publisher Logo