In this new article, we will be sharing with you some great tips that will help you brand your WordPress site.
We will be covering:
Selecting a Theme

Incorporating a logo

Working with a colour palette

Coming up with a great website tagline
And a whole lot more, so let's get started.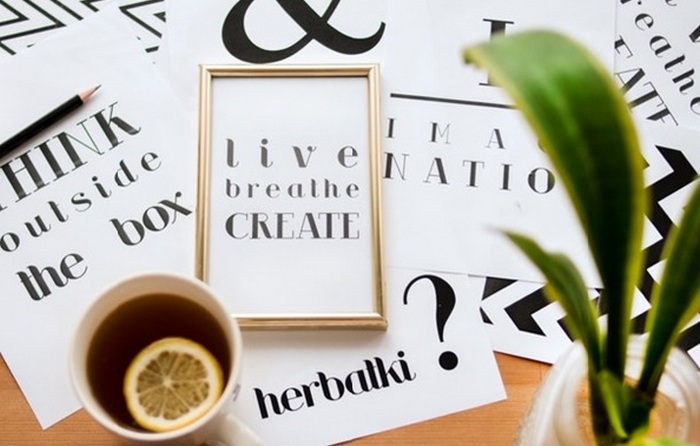 10 Effective Tips on How to Brand Your WordPress Website
A business can create its online presence easily and quickly though a CMS – content management system like WordPress.
WordPress is the platform that offers innumerable premium features from which you can choose whatever you want for optimizing your official website, irrespective of the website type you are starting.
Branding is the key secret behind the victory of every business venture and whatever is linked with the business can be branded.
Yes, you read it right everything can be branded and it is true for the website too.
Whether you are building a personal brand for your company with blogs or running your company website, creating visuals and branded content will allow your WordPress website to reflect the personality of your brand.
Why do you need to brand your WordPress Website?
In the present era's overcrowded internet market, a well-built brand can lead your business towards a successful path.
Through your brand, you can distinguish your firm from others.
With a well-built brand, you can enable your audiences to remember your business.
With consistent and clear branding, new customers can know what your firm is all about and what services your firm is offering.
Also, branding helps your previous customers in becoming familiar with your firm and recognizing your products and content elsewhere.
Join the conversation: In this new article, we will be sharing with you some great tips that will help you brand your WordPress site.
Click To Tweet
Before Starting
Before starting the branding process, you need to do some essential groundwork.
First and foremost get to know for whom you are going to create your website.
Research on your audiences and get to know their values, what they expect from your website, etc.
Once, you gather your audience's detailed info, you can start branding your WordPress website that would connect your firm with them.
For years, WordPress has always been one of the leading Content Management System platforms among individuals, businesses and professionals.
Hence, below are stated some effective and reliable best tips on how you can brand your WordPress website.
1. Select A Compatible Theme
The very first step in branding your WordPress website is to select the best theme that would fit best with your company.
WordPress offers a variety of themes, amongst which many can be used free of cost, but even plenty of paid themes are available if you don't mind investing in those paid themes.
Certainly, the paid themes are more appealing.
If you are not interested in purchasing those paid themes as you are just introducing your website to the online platform, then you can start with the free one and upgrade those free ones to paid one in the future.
Choose those visuals and themes that would perfectly synchronize with your company's personality, for example, if your company deals with fun related items then make use of preppy and fun themes.
You can even customize the theme so that it matches well with your brand.
Hence, select a theme for your WordPress website considering these tips:
Choose that theme which you can customize with your brand elements without problems.

Search for themes that have inbuilt SEO for driving web traffic.

Choose a secure theme for preventing intrusions from cruel malware and plugins.

The theme must be capable of running various websites having similar UI.

Select the right theme that remains consistent with the mobile application as well.

Related:
2. Incorporate Your Branded Logo
Many people believe that brand and logo are synonymous, but this is not true as the logo is branding's one of the essential parts.
Branding not only involves logos but also includes a lot of things.
Undoubtedly, your logo is that part of the brand that is visualized first by your customers.
It can also be said that logo connects you first with your customers.
It is the logo that makes your company website immediately recognizable.
Hence, you must make use of your logo all over your WordPress website as it actually makes sense.
You can use your logo on each page of your website in different formats or varieties.
This means that it can be of different colour combination, size or some other variation.
It is advisable to use the logo consistently on the upper corner towards the left of every webpage.
This is because most internet users start from that corner while visiting a website. Ensure that your logo:
Is simple and can be remembered with ease

Reflects exactly the same identity that you would have thought while designing it

Doesn't appear to be odious and offensive

Is incredible enough

Has colour similar to your brand
3. Work Within The Colour Palette Of Your Company Brand
The colours that you are actually going to cherry-pick for the WordPress website purely depends on whether you are going to use those colours in your main site or in the supporting site, for example, a blog.
It would be wise enough to use colours of different tones but of the same shade so that the supporting page and the main site don't appear to be completely different from each other. Certainly, the ultimate choice is going to be yours.
Only make sure that you don't use a completely different shade for the main site and the supporting page from the shade that you have been using for your brand.
This means that you should incorporate colour shades from your product design, logo and from the style manual that you have been using.
4. Brainstorm A Branded Tagline 
Though it is not mandatory to incorporate taglines in logos and websites, if used can help in branding the WordPress Website more effectively.
Hence, if you are not having any, then it would be certainly recommended that you come up with an exceptionally impactful tagline and add it to your company logo and website.
A tagline doesn't just carry your brand all through your site, it can also very useful to brand in areas, like product packaging and print media.
The taglines can be static like Nike's or can be humorous as used by Slate.
The tagline must be appealing

Fits appropriately with your brand

Must not be offensive

Easy to understand
5. Select & Buy Domain Name
Ideally, a domain name should be the name that includes ".com" along with your company name.
The domain name can be anything, may it be your name, or a name that would reflect the items in which you are going to trade, etc.
But, bear in mind that you need to be very careful while choosing and buying a domain name for your website as it is going to give an identity to your business.
Try to choose catchy, easy to read and spell and appealing domain name.
Even if you are using some other domain name other than your business name, make sure that the domain is similar to your business name so that your customers can easily search your website.
6. Select the appropriate plugins
WordPress itself comes with 2 ready-made plugins.
WordPress permits you to integrate functions and features through a huge number of plugins.
You can find plenty of paid and free plugins that can be used for different purposes.
There are some plugins which you can install for free in the initial stage and with the growth of your business, you can upgrade them to the paid ones.  
Below are a few tips that would assist you in choosing plugins.
You should select caching plugins for preventing your website from crashing.

A search engine optimization plugin for guiding you perfectly on-webpage SEO elements for boosting search ranks.

Better choose anti-spam plugins so that harmful links do not spread via comments or some other contents generated by the user.

Choose only a few sets of related plugins rather than choosing too many as the speed of your website may slow down.

Use those plugins that are well-coded by reputed publishers so that your site is safe from security and performance issues.
There are many plugins that are very less noticeable and run off-screen for making your website fully functional and keeping it safe.
Basic plugins that must be added by you include cache (for improving performance and speed), security (for keeping site safe from hackers), SEO and backup.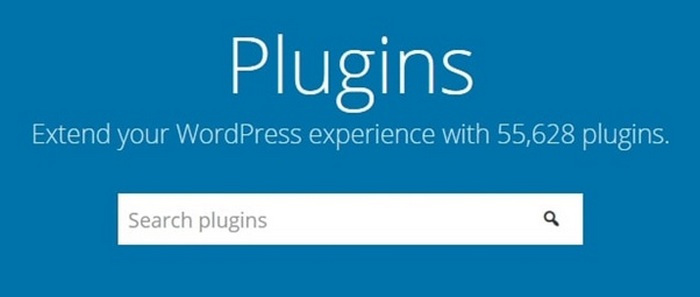 7. Content, content & content 
You cannot ignore the power of content.
Content is regarded as many a brand's driving force.
Can you ever have too much content? No.
Can you provide your customers with a variety of content? You need to.
Creating and posting informational videos, informative content or blog posts permit you to get in touch with your potential customers in a lot of ways.
Here are mentioned a few useful tips:
Provide your website viewers with a variety of related content including text, graphics, images, short informative videos, infographics, etc.

Divide the content into headings, sub-headings and insert bullets so that the reader enjoys reading. Avoid using lengthy paragraphs and if possible add images and enlarged quotations for boosting readability.

Instead of using short articles having no analysis and unique information, focus on providing comprehensive pieces.

Insert interactive comments, use statistics, ask questions in between the content, etc. for keeping the users engaged.
8. Must-have site pages
It is essential for all WordPress websites that boast a brand to build credibility with vital information.
Your site other than displaying content on various topics should also provide the users with information regarding your business, service, product, or company. Hence, you need to create the below-mentioned pages and sections.
About Us: Through this page, you can inform your users about who you are, what is your aim, your brand and what your beliefs are.

Contact Us: This page comprises all the contact details like registered addresses, contact number, social profile ids and email addresses.

Privacy and Cookies Policy: These pages tell your visitors how you protect them and the information that you store when they visit you.

Data Access Request: As a site owner you are required to offer your visitors a means to download any information you hold on them. For more details please refer to our friends over at Wired who have a great guide to GDPR.

Blog: In its initial stage, WordPress served as a blogging platform. For showcasing your expertise, the WordPress website must have a blog page that must be frequently updated with trendy, unique and relevant contents.

Portfolio: Through this section, you can boast about all the projects that you have accomplished. The portfolio section should consist of vital products supported by small project description and thumbnail photographs.
9. Share on social media
To make your brand even more noticeable, you must take the help of the social platform.
When you share your brand on Facebook, Twitter, Instagram and other social networks your brand gets more heard of.
Providing your social page links on the contact section isn't just enough, you will also need a powerful strategy for building and nurturing the social audience.
Below are a few useful tips.
Be active on social media and participate regularly in social conversations by posting, replying, reacting and commenting

Get in touch with some of the social influencers for creating relevant conversations.

Make use of societal messaging platforms for remaining connected with the existing customers on social media platforms.

Motivate people to provide their opinions and share your content regularly.
10. Integrating email subscription
Marketing through email is considered the most trusted avenue for building up brand connection and credibility.
For email marketing, you will have to pen down the email list.
This can be done by you or you can hire a professional company like MailChimp.
After you have created the entire email list, what you will have to do next is to integrate the feature – email subscription with your WordPress website, which is generally done via numerous ways like through some plugins, contact forms or footer bar.
Create an eye-catching landing page that asks for email or newspaper subscription.

Give personalized tweaks to your emails on the basis of the recipients.

Send informative emails having suitable visual contents, immediately engaging messages, appropriate layout and images and designs that boost readability.

Grab high-quality tools for email marketing for reaching wider audiences quickly.

10 Effective Tips on How to Brand Your WordPress Website – Takeaways
In the end, make sure that when you brand for your WordPress website, everything is under your control and your branding doesn't face any performance issues or sudden crashes.
For preventing unwanted loss of data, never fail to make use of a backup plugin.
Also, try to schedule backups to be on the safer side.
That's all for now.
Did you find our how to brand your WordPress tips useful?
Let us know in the comments section below.
Alternatively, you can follow the conversation on Quora where we asked the question
Regards
Ankit
Related Articles:

Latest posts by Ankit Patel
(see all)
Summary
Article Name
Brand Your WordPress Website - 10 Simple Tips To Make You Stand-Out In The Crowd
Description
In this new article, we will be sharing with you some very simple tips that will help you brand your WordPress site and stand-out in the crowd.
Author
Publisher Name
Publisher Logo