My TOP 10 WordPress Plugins You Should Be Using To Kick Start Your WordPress Blog
There are endless WordPress Plugins that you can use to help you build a fantastic WordPress Blog. Some good and some not so good and some are a must have.
Here are the Infobunny Top 10 WordPress Plugins to boost site security, the aesthetic look and feel, seo requirements, social sharing functionality and more. I have split my Top 10 WordPress Plugins Article into 2 parts with this being part 1 of 2. This is is in no particular oder.
Number #1 – BackWPup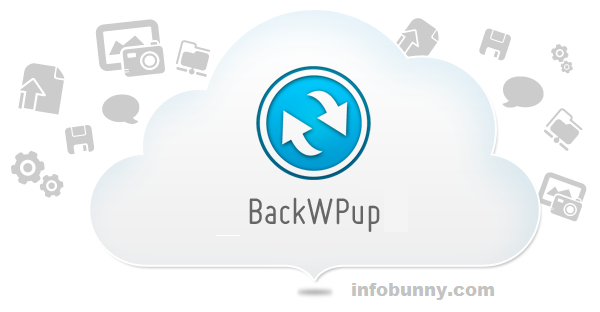 We need to start our Top 10 WordPress Plugins list with an essential plugin and that is BackWPup.
It is a absolute must from day one of owning a WordPress Blog that you backup your work regularly, because if something goes wrong then all is lost. Imagine if you were to spend hours creating your website or worse still paying $100s of dollars to someone to build your website for you, only for a corruption to occur and all that work is lost.
With the BackWPup WordPress Plugin you can schedule daily tasks to back your complete system.
Here is a great article that explains exactly how BackWPup works
Creating Backup Jobs with BackWPup

Backups are one of the best defense against any sort of security threat toward your website.

Regular backups are one thing that every blogger/webmaster should have.

In past we showed you how to keep your content safe with BackupBuddy, and how to manually create WordPress database backups. However, BackupBuddy costs money and manual backups take time. 

What if we told you that you can create complete WordPress backup for free? Not only that, you can also store them on the cloud, and schedule to do this automatically.

In this article we will show you how to create a complete WordPress backup for free with BackWPup.
I know that backing up your WordPress is the boring side of WordPress Blogging but please, please, please take the time to secure your content so that should you at any point need to restore your website after a corruption or a security breach your covered and can be up and running with minimum downtime and minimum loss of your content.
This leads us onto the second WordPress Plugin from my Top 5, and it is another security plugin.
Number #2 – 
Wordfence Security
Wordfence is a great security plugin that protects and keeps your content safe from potential hacks that can cause havoc on your blog. Wordfence filters live traffic and verifies your sites source code integrity.
Wordfence collects data in real time from the thousands of websites that it protects and uses that data to block distributed attacks as they happen.
Wordfence actually gets smarter as attacks happen, so even if your not being attacked your still being protected by the systems learned and live experiences.
One of the great features of Wordfence is that you get emailed every time someone logs in or attempts to login to the admin side of your blog. So if you or a moderator logs in you get an email to say that someone has logged in . This is great as it obviously shows you if anyone is trying to login who shouldn't be, it then gives your the login name they attempt to sign in with and their ip addess, and with 20 failed login attempts that user is locked out.
Wordfence is very much your first line of defence and will keep you from ever having to ever use your BackWPup back up 99% of the time, but it won't save you from a software corruption. So the rule remains the same back up your WordPress Blog!
Number #3 – 
TinyMCE Advanced
This is a great addition to your WordPress Plugins. TinyMCE Advance is a plugin that will let you add, remove and arrange the buttons that are shown on your Visual Editor Toolbar. It includes 15 plugings fir TinyMCE that are automatically enabled or disabled depending on  which buttons you use.
Some of the features added by this plugin
Support for creating and editing tables.
More options when inserting lists.
Search and Replace in the editor.
Ability to set Font Family and Font Size.
And many others.
With this plugin you will also be able to enable the TinyMCE menu. It is a convenient way to access a lot of features that are not used frequently.
If you really want to get creative with your blog posts then TinyMCE is for you.
NUMBER #4 – Yoast WordPress Seo
Yoast is widely regarded as the number one seo plugin that is on offer for WordPress. These days you can argue just how useful seo is with regards to search engine rank. The latest Google search algorithm changes put more emphasis of what you write as opposed to how you structure content.
Where does Infobunny stand on this, well we still see huge merits in working on the seo side of your blog but now see it as part of the jigsaw to getting great rankings and not the sole solution. We see social media as a huge element along with content relevance and with a relevant back linking strategy as well.
You can visit the Yoast Website Here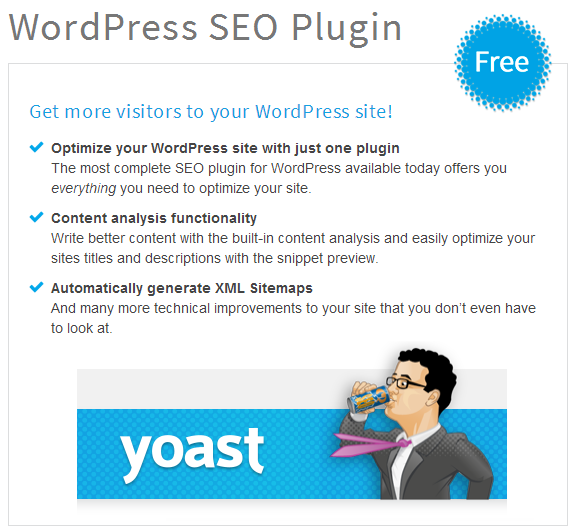 NUMBER #5 – WPtouch Mobile Plugin
Your WordPress needs a Mobile and Tablet presence and the WP touch Mobile Plugin gives you exactly that by providing a very functional app-style interface. This what the Infobunny Home Page looks like on mobile devices.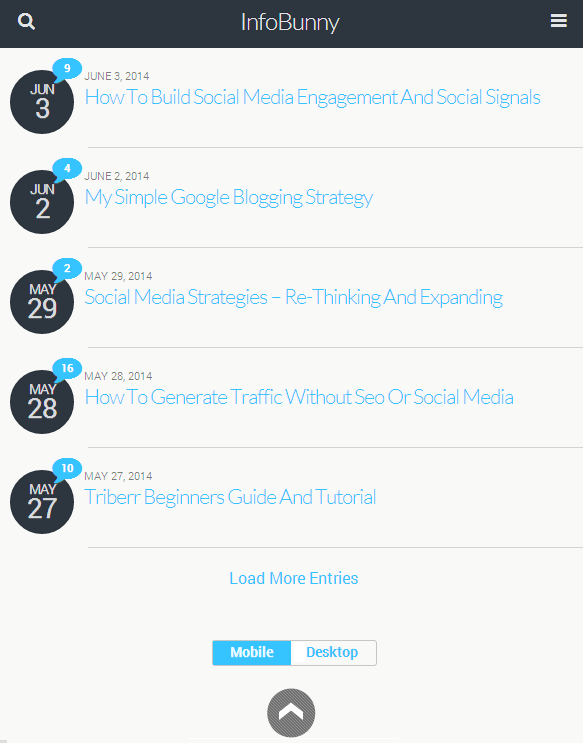 This is what you get from simply installing and activating the plugin — before you have touched any of the settings. Impressive, no?
The way in which the developers have managed to pull all of the most important information into a clean and intuitive display really showcases their talent, and the ease with which information in WordPress can be manipulated.  It is well worth installing this plugin.
WPtouch Mobile Plugin Update
Since posting the WPtouch Mobile Graphic for InfoBunny above i been playing with the featured image setting's on my blog and found that the black circles follow the featured image and also the featured image becomes a header for each mobile post, so it is really starting to look good, i will get a new image up to show this when i get a moment to do so.
InfoBunny Pro Tip – ONE TO WATCH

Team Site Traffic
Not on my TOP 10 WordPress Plugins but certainly one to watch if your a Network Marketer.
Team Site Traffic is a WordPress plugin that turns your blog  into a team website…. let me explain what that means for a second.
Your building an affiliate business and you sign a few people you know to your business opportunity. The normal process for most is that you don't make money because the people are not experienced or have the technical ability to build their own promotion website.
This all changes with Team Site Traffic because with Team Site Traffic the WordPress blog you build to promote your opportunity or affiliate program becomes a team site, everyone who join your business joins via the team site and they are then given their own unique link to be able to use the Team Site as their own, and anyone who they then refer to the website with their link joins as their affiliate.
Team Site Traffic takes away the problem of your sign ups not knowing how to promote and build their own base to promote from, you have created it for them to use.
The benefits of this are that everyone is promoting the same website, giving the domain a massive uplift in the search results with all the backlinks and social sharing that occurs and this generates the number one ingredient for success with any online business and that is Traffic because without Traffic even the best online business is dead in the water without visitor traffic.
If your a Network Marketer or an Affiliate Marketer then Team Site Traffic is definitely worth checking out.
Here is a section of a review that i wrote for Team Site Traffic.
Team Site Traffic Review – Designed For Marketers To Make A Name For Themselves On The Internet

My Team Site Traffic Product Review will guide you through what is on offer with Team Site Trafic Education Program and WordPress Plugin and introduce you to the Founder and Creator. 

I will guide you through exactly what you get for your money when you purchase this revolutionary new marketing and educational package.

Team Site Traffic Review – Introduction

Look around the internet and you will find countless reviews and adverts from people selling products by harnessing the power of relationship marketing to build a customer base for reoccurring sales for their affiliate products.

Team Site Traffic shares these relationship marketing secrets that the Internet Marketing Guru's have been keeping secret, and provides you with the software platform to effectively build your Network Marketing Business.

READ MORE
Team Site Traffic is definitely a plugin to watch.
That's all for now…. To your continued success!
Regards Dexter Roona