Thursday, October 16th, 2014 at 1:28 pm

Are Rules Of Blogging Just The Same As Those For Social Media?
When you think about it Blogging it is a lot like Social Media and Social Networking. Many of the strategies that you can apply to Blogging and Article Writing can also be applied to social media sites, and  it's  multi use strategies that you should really seek to develop to get blogging and social media success.
Social Media Mentions
One such strategy is mentioning others. Social Media Sites like Google Plus and Facebook are excellent examples of why you should be using mentions on social media.
Let me ask you a question. When you add content to Facebook and Google what is it that you are looking to achieve?
you are looking for a reaction, for users to reply ,to engage with you.
You have added this great content and you want it to be seen, well Social media sites like Facebook and Google Plus allow you to mention other members so that when you publish your content the members you mention, get an email or a status update or some kind of alert so that they know you have 1/ published content and 2/ mentioned them.
The inevitable result is those members than you mention then come to check out what you have post. And the chances are that if the content that you have published is good and of interest to them then you are going to get Likes, Comments and shares, depending on the site you are using.
Here is an example of how social media mentioning drives engagement to the content you post, i added an image with some information about a Free Credit Code for another site then i just notified a few members who i knew would be interested and that drives engagement and spreads your content out to more members.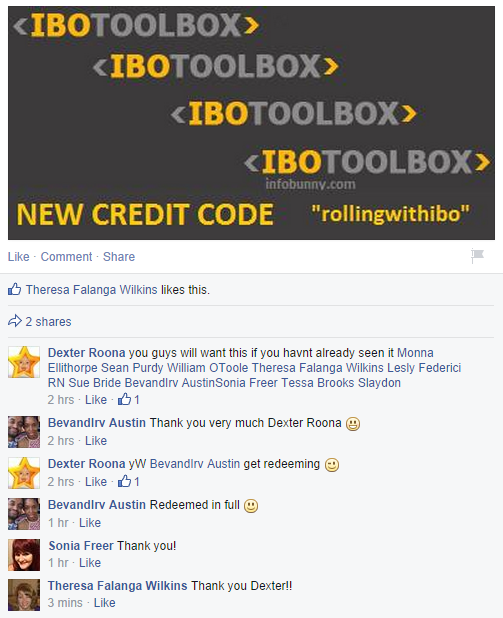 Read the rest of this entry