Wednesday, May 13th, 2015 at 7:01 pm
ARE YOU SERIOUS ABOUT GROWING YOUR TSU DOWNLINE?
If you are serious about building your Tsu Downline or Tsu Team then you need to build some kind of off site presence and here is why.
Tsu posts are not visible to the public on the web. For a visitor to see the content the viewer must first join the Tsu, and if they don't know about Tsu then it is unlikely that they will sign up to a random site. This is the screen that you see when you visit one of my Tsu Invite Link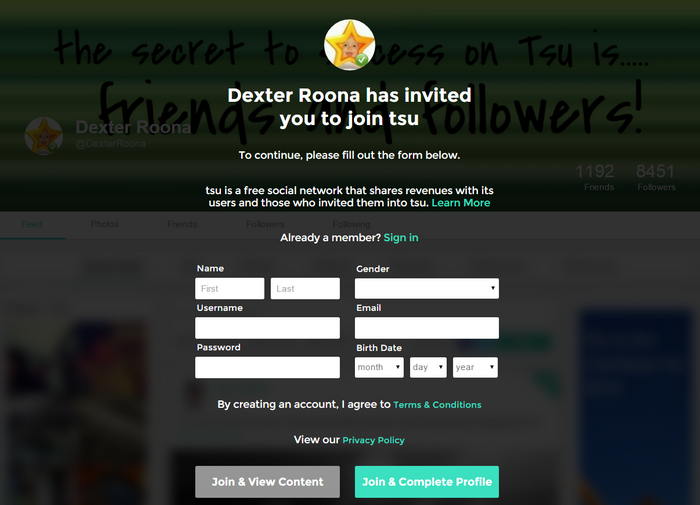 It literally just shows my profile page all blurred out. It doesn't explain that Tsu is a social media site that pays you to use it and rewards content creators.
If you find my page one of my social shares to Facebook or Twitter then what you see is even less inviting.
You are expecting to read the story behind your Tsu post but instead you get a very dull sign up to Tsu page. Not very exciting if you don't know what Tsu is.
Would you join just to read a story?  Read the rest of this entry