What is Swiends (Social Winning Friends)? A brand new site that many are joining and would love to have you too!!
Swiends is a social platform where you can meet up with artists, writers, actors, producers, and other amazing people like you and I. The site may not pay for your content but is a great way to grow friendships while advertising your brand or embracing your passion.
Many doors have opened to those that are on social media. Swiends is here to help people grow their personalities. We each share our special talents with others that are here to build real relationships. We are all looking for a place to call home and be seen by many. Do you own a business? Why not grow your potential customers or even new teammates.
One thing that is a must is to a part of every social media site out there when running a business. The more eyes you have the better chances of building your company. It is almost like having free leads. Start your journey with Swiends today. Spread the word to others!
If you are looking for a social media site where the CEO communicates and listens to the people, Swiends is the place to be!
Cool features of Swiends
Block Parties – Live interviews with artists. A way to have the people get to know who you are.
Chat feature – keep in contact through messaging
Trending box – shows others your awesome posts by creating hashtags.
Profile views – let's you know who is thinking of you!
Link your other profiles so you can grow your fan base/friendships on other platforms as well. Are you a Youtuber? Post your videos and let your talents shine through. A lot of us are great speakers, singers, dancers, musicians, vloggers. Let Social Winning Friends be the change in your life!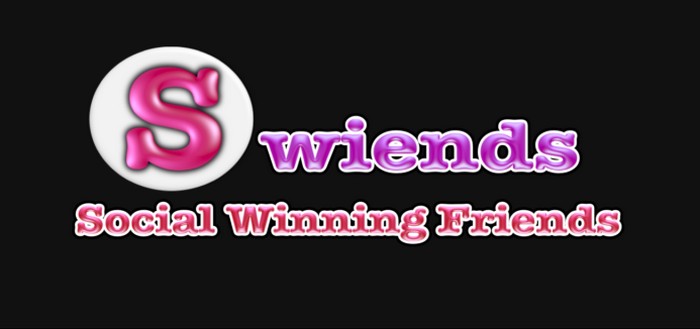 Swiends verifies accounts on an ongoing basis, to make it easier for users to find who they are looking for.
"We concentrate on highly sought users in music, acting, fashion, government, politics, religion, journalism, media, sports, business, and other key interest areas. We are constantly updating our requirements for verification. Note, verification does not factor in follower count or post count.
We do not accept requests for verification from the general public. If you fall under one of the above categories and your account meets our qualifications for verification, we may contact you in the future.- CEO Mark Pain WIlson."
Go to swiends.com to register … you can follow me here Swiends Jess Blevins
Comment below letting us know how you like Swiends or what you feel could be added to make Swiends a place you would call your social media home

My name is Jess Blevins and I'am mommy Of 3. I love helping those grow around me. Started blogging to make a difference to people's lives and to grow myself. We often learn from our own advice and I love hearing others point of view on things.

Latest posts by Jess Blevins (see all)