iQKonnect Are You Ready For Social Media Rewards
Something very big is on the horizon and you can be part of this extraordinary social media rewards movement right now.
Breaking iQKonnect News
Leaders are now getting access to the social media platform so they can check it all out and see how its performing, beta testing if you like… what does this mean? it means we are close to going LIVE!! and i have just made Executive so i am one of the lucky members who has been allowed entry to the IQKonnect site.
So What Do I Think?
Well it is a pretty straight forward platform at this stage, with groups, forums, videos, images and more, it is all pretty standard stuff so far.
There is a main chat lobby that is buzzing constantly which is good, there always seems to be someone who can help you if you have a problem and direct you to the solution.
Everyone is active and very friendly, first impressions are that its looking like being a very useful platform to be a member of.
Im Now Building A Team Site For IQKonnect
I am putting together an IQKonnect Team Site for all my downline, i will email you when it is ready then all you do is reply back and i can give you a unique referral link for the site.
The power of the team will mean that this site will rank highly, we all use the same site we all promote the same site, which means the site will get masses of hits and traffic and so do very, very well. My site will be your site.
Visitors to the IQKonnect Team Site who find their way to the site organically will go into a team Rotator and be assigned a team member as their sponsor.
All the hard work will be done for you, so no building of sites that never rank, we will leverage the power of our entire team to secure success for us all.
So What Exactly Is IQKonnect?

iQKonnect is a NEW Private Invitation Social Media Sharing Platform that will start a revolutionary movement by giving very generous rewards to affiliates for bringing all of their life experiences to the iQKonnect sharing platform!
All your passions, your family and friends, your work and leisure, your interests and hobbies.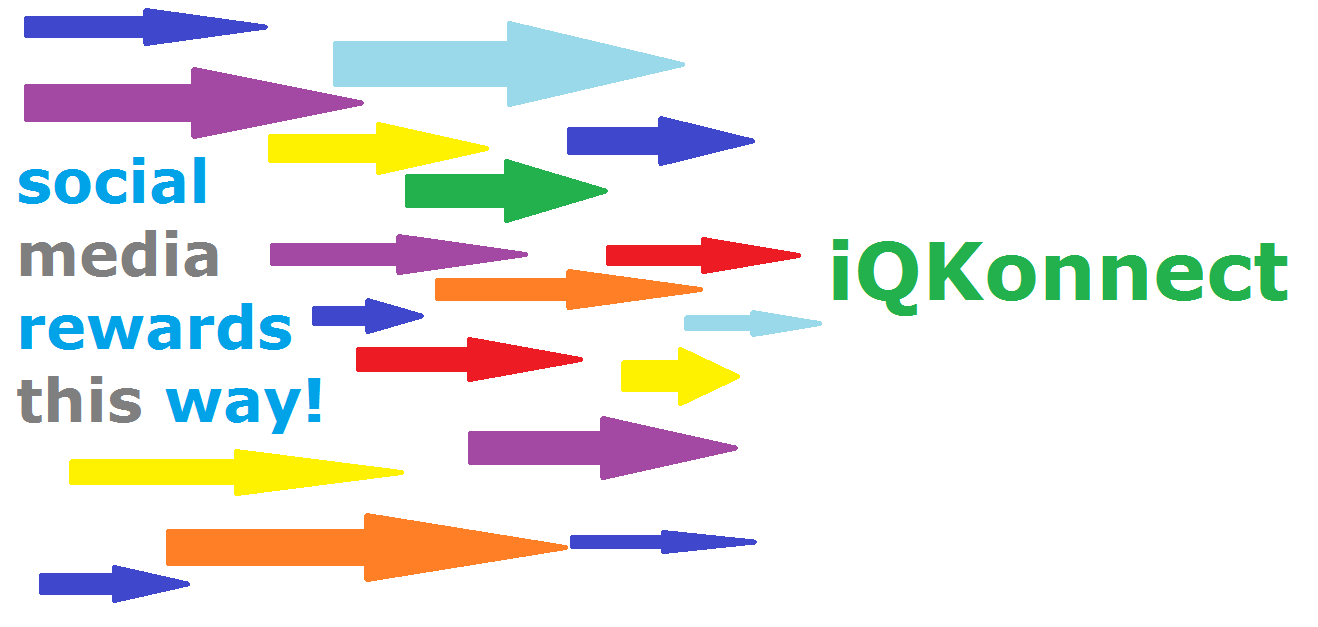 This is not MLM or Sales business, it is an affiliate program that is the easiest and most natural and rewarding home based social media business that you have ever been a part of.
iQKonnect is a social media sharing platform that will pay you rewards for the activity and engagement that you produce on your account.
WATCH THIS SHORT VIDEO PRESENTATION
By bringing all your experiences with you to this new social media sharing platform and community, you will enhance the quality of life for all of those who enjoy Social media Sharing on the iQKonnect Platform.
As a thank you from Level 9 Marketing – iQlife the iQKonnect parent company, you will be given the opportunity to earn rewards for sharing on the iQKonnect community! It is a new and fresh twist on the already enormous multi hundred billion dollar social media arena.
Make money online from Social Media with iQKonnect a revolutionary home based business opportunity today.
Are you read to earn social media rewards?

iQKonnect Getting Started
Level 9 Marketing iQLife offers you the choice of 2 great opportunities:
1.   Be a FREE iQKonnect member (not available until iQKonnect goes live in a few weeks)
2.   or become a Brand Partner for only $9.95 and receive the premium subscription of iQKonnect
Advantages of being a Brand Partner

 for only $9.95 per month:
Brand Partners will share in 50% of the revenue of this company. Yes, 50%.  This will be distributed based on the activity of your 3 x 9 level Matrix organization.
Brand Partners who personally enroll a larger number of Brand Partners will have the opportunity to be paid on an expanded matrix of up to 15 Levels.   This will give Partners the potential to earn rewards on the Social Media activity of as many as 21 million users.
Partners will be the first to invite their friends and contacts to iQKonnect.  Only Brand Partners will be the "

First Inviters"

.
Brand Partners who personally enroll a minimum of 3 to 6 active Brand Partners respectively receive a 25% or 50% Monthly Matching Matrix Bonus of every Brand Partner they personally enroll.
Partners also receive several benefits like our IQTeleMed service giving you 24/7 access to Board Certified Doctors and Pediatricians either by phone or online video chat wherever you are and whenever you need it.
Today, you are privileged to have this early opportunity to join our movement and earn Social Media Rewards with the iQKonnect Sharing Platform.
Don't miss this.  The initial release of iQKonnect will only happen 1 time.
As a Brand Partner, you can be first to invite your friends before millions of people hear about this unique home based business opportunity.
Plus Brand Partners participate in the additional and very lucrative Revenue Sharing opportunity for only $9.95 per month.
So, join us today as a Level 9 Marketing Brand Partner and earn Social Media Rewards!

alternatively you can
SKYPE PTCWORLDSOCIAL