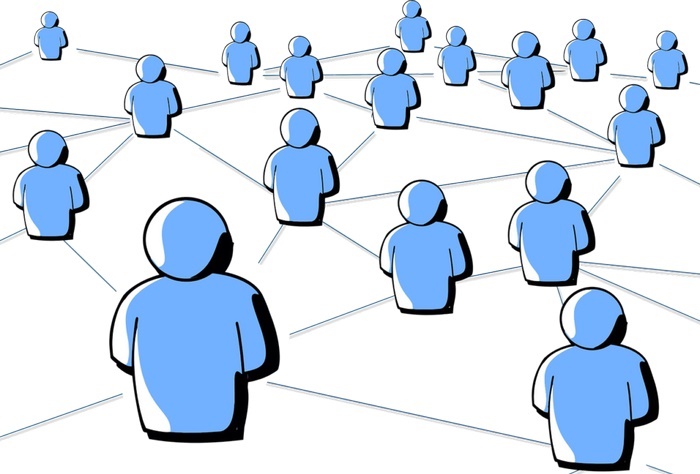 Many people know the importance of networking. Yet many people still have trouble taking the step to approach one another to become better acquainted. In fact, I myself also still notice an occasional threshold to myself in a sense of false modesty not to be a burden for another.
Networking is done with a purpose – How to grow your network successfully?
It is not only you attaining a network meeting with a purpose. I can assure you that at a networking event, it is certainly not that all these people linger for those great appetizers or sublime red wine. Everybody is there to share knowledge, find new customers and to be inspired. There are people who are looking for a new job and try to find this within their network. 
It has been shown that 70% of all offered job opportunities are filled via the network. Personally, I like to bring a different dimension into my network activities. At the beginning of the year, I strategically select some people to get acquainted with during that year and to bring them to my network. Doing this also helps to make a targeted selection from the network meetings to visit out of all the many events that are organized during a year.
Indirect versus direct networking – How to grow your network successfully?
Anyone who is active in the world of social media sooner or later will have to deal with indirect networking. The whole concept of social media is to get to know other people and get acquainted with them. It's really not that hard to send a connection request to a profile that you like or to a person who can help with a specific question or issue that you have. However, be sure that your request is accompanied by text that introduces you and explains why you want to make the connection. Making that same physical step towards a person to get acquainted is direct networking. Direct networking is more difficult but remember; practice makes perfect.
From "hot" to "cold" – How to grow your network successfully?
If you find it very difficult now to make that step, then you may want to first get some exercise. In that case, you can try the "hot to cold" method.
As a first step, you can make an appointment with friends or family. Individuals who are fairly close to you. These are so-called "hot" contacts. Start a conversation about the interesting work they do or ask them to share their knowledge about something you'd like to know more about. What also is advisable however is to have this meeting in a location that is different from the normal setting where you meet. For example, go to a hotel lobby or lunchroom. Doing this will help to focus on the actual sharing of desired information in place of the ordinary lively chat which you normally have.
The next step is to approach someone at your sports club or in the neighborhood. Often enough it happens that you hear that they work at the company you're interested in, or that they can help you further with specific knowledge. This step is already in the "semi-cold" segment.
If you've done the prior steps a few times and you already feel more comfortable with it, it is the time to step into the "cold" deep. You are then ready to step up to someone at the next networking opportunity who you totally do not know in order to become better acquainted.
But what do you say ….? – How to grow your network successfully?
Yes, there you are and you do not know what to say now. Most likely, the person at the other end of the table has the same problem as yourself and you stand there looking at each other. Unless you are dealing with a seasoned networker.
In the case where you really do not know what to say, then some internet homework often offers a good solution. There are entire blogs devoted to this topic. 
Here are three fun and simple opening lines: 
1/ I do not know that many people here yet, may I introduce myself?

2/ I am writing an article about the best network opening sentences. Have you heard some nice examples today? 

3/ What did you think of the presentation just now?
The strength of the second-degree network – How to grow your network successfully?
Yes but I don't have an interesting network and moreover, how many people can you build a good relationship with?
A degree network does not have to be large. Firstly, there is a high probability that after a few years some people in your network end up precisely at the lucrative positions in society to help you to that job or connection that you want to achieve. In addition, the greatest power is in your second degree or subsequent network. These are the relationships where you get access to through your direct relationships. Social scientists have discovered through research that most people in the workforce have about 250 to 600 first-degree contacts (private and business) Some of these people also know other people in your network but let us conveniently assume a 50% overlap and a limited network of 250 people.
A simple calculation then gives the following result:
1st stage: 250 contacts
2nd stage: (50% of 250 =) 125 x 250 = 31,250 contacts.
3rd grade: 125 x 31,250 = 3.90625 million contacts.
A little more calculating brainpower and in the 6th stage, you get a number greater than the total world population. The expression;
Tweet This "You're only six steps away from anyone in the world" is hereby proven.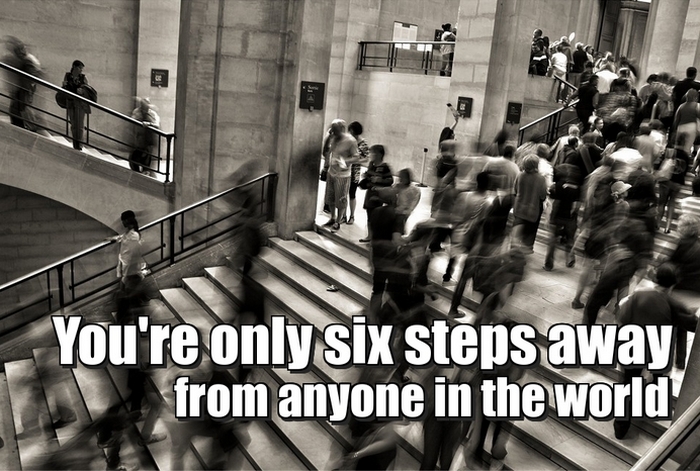 Maintain your network – How to grow your network successfully?
People you meet at a networking event will not be your friends by definition. What is important is that you maintain your network. For this, there are a lot of wonderful (free) tools available that will help you to maintain the interaction.
Save your network contacts with powerful keywords that are important to remember. For example, products that these relationships offer, knowledge he / she has or maybe they have clients with whom they can connect you with. Next to just exchanging business cards, you can also see if this person is active on social media. Here you often find out when it is this person's birthday or when they make the next step in their career. Please send a heartfelt message and interact.
Let's do this
Networking is exciting and incredibly fun. Let me know what your experiences are with networking. Or maybe you want to share a fun story. Feel free to comment below.

Networker, social media explorer.
Not native English speaking but moving my boundaries. So please understand my grammar 😉
Latest posts by Marcovanderlinden (see all)