CashUnite Review 
Hello and welcome to my CashUnite Review – MultiSocialSuite Review
Please Note: There are no affiliate links attached to this article!
| | |
| --- | --- |
| You may well have seen a lot of Reviews, Adverts, YouTube Videos and other kinds of marketing all over the web and especially on your favorite social media – networking sites that you have accounts with.The information in these reviews and adverts is often incomplete and just marketing that sends you to the sign up page or splash page without explanation of what this social media business is all about and how you can use it to build your social media strategies. | |
Introduction 
To The CashUnite Social Media Business
CashUnite is a new work from home program. It claims to be"A Revolutionary New Way To Earn Money From All Your Social Media and Networking Sites " via one central hub "MultiSocialSuite".

Watch The 3 Min

 Video




 






So lets get started with my CashUnite Review.
CashUnite  have combined Social Media with Online Networking via MultiSocialSuite to provide an affordable social media home business for their paid affiliates.
Providing products and tools with a uniqueness that people will love, use and share, and in doing so will build a home based business income.
The CashUnite parent company is a 9 year old rock solid Company based in Birmingham in the Uk. The opportunity has been beta tested for the last 4 years.
Compliant globally including every state in USA.
CashUnite Review – Networking Has Never Been Easier
CashUnite was born from an idea in 2010 by a group of passionate young, forward thinking entrepreneurs.
Their vision was to use the most advanced cutting edge technologies available to create a unique elegant, modern, fast and easy way for people to meet new people from all over the world, connect with current friends and family and create a very efficient method of marketing. And at the same time use a social media product to create a unique home based business opportunity that is both useful and effective in what it can do and produce residual income for its paid affiliates.
CashUnite has developed a unique strategic 1-2-1 relationships with all the world's popular networking sites, which for the first time ever, means that you can interact with friends and family and earn an uncapped monthly residual income, when you use Facebook, Twitter and all your networking sites from home home.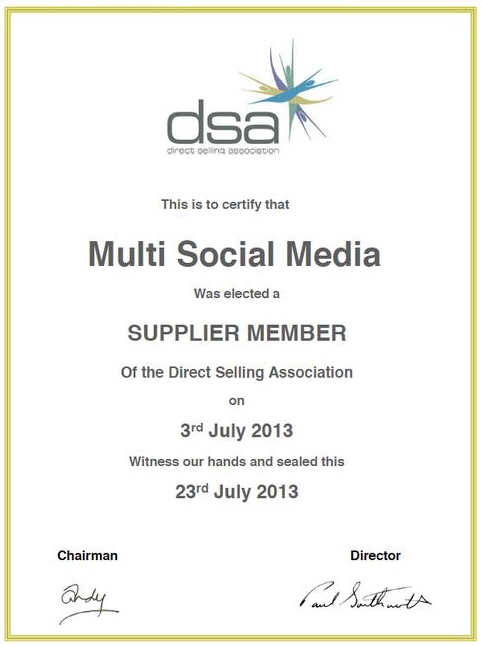 CashUnite – How Much Will This Cost Me?
CashUnite / MultiSocialSuite memberships starts at $9.99 per month with optional upgrade extras, which allow members to earn more through extended levels of connection.
CashUnite – Features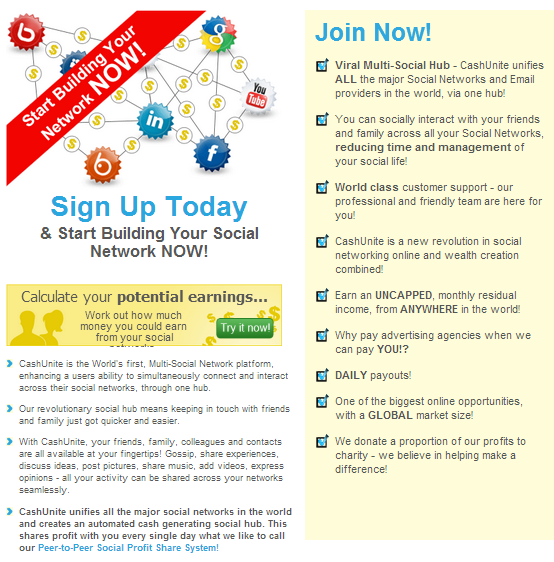 CashUnite – Meet The Founders
The CashUnite – MultiSocialSuite Founders and Ceo's are Ronnie Singh and Raj Singh.
| | |
| --- | --- |
| | Ronnie is a visionary, a unique leader, and someone who is relentlessly determined to solve problems. His logical and creative personality enables him to thrive in challenging situations. Ronnie is someone who loves to embrace and overcome the many challenges that leading a global business brings. He values every single member of the CU Team and is committed to revolutionizing the way we socially interact online. |
| | |
| --- | --- |
| Raj is a passionate, persistent and strong-minded leader. He's an innovative technology enthusiast and is always on the lookout to utilize cutting edge technology and social media to better the way we interact with each other. He's an excellent speaker who inspires and motivates his team and everyone around him to grow. Furthermore, his extensive commercial experience helps to direct CU into one of the most revolutionary social media platforms. | |



CashUnite Review Conclusion
 I like Social Media and Social Networking Sites so i like sites like CashUnite.
I spend hours and hours a day marketing various business opportunities and networking on social media sites so anything that helps me with my marketing efforts and makes the daily routine easier gets a thumbs up from me. CashUnite / MultiSocialSuite will certainly do that, its going to turbo charge your online marketing and networking efforts.
Social Media is not going away, Social Media is 100% here to stay. If your looking to build your social media presence and get viral reach then checkout CashUnite / MultiSocialSuite

Social Media Expert and Blogger. I love all elements of social media and my InfoBunny Blog is now really just about providing help for those looking to build their Social Media Authority.
Latest posts by Dexter Roona (see all)